Friendcon 2022 News!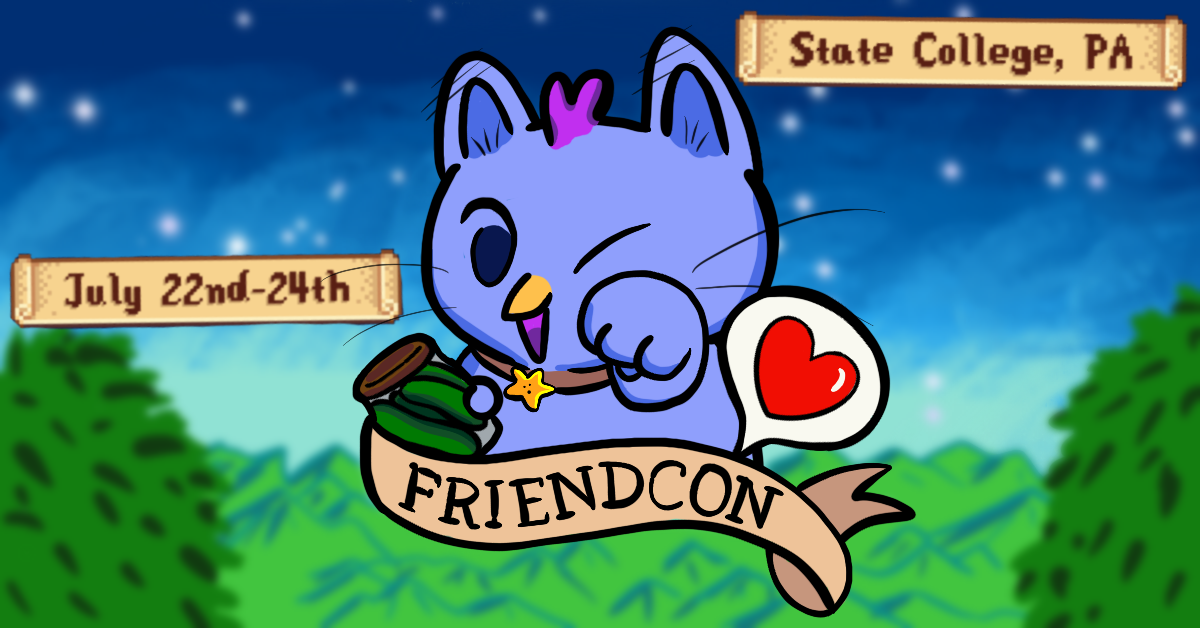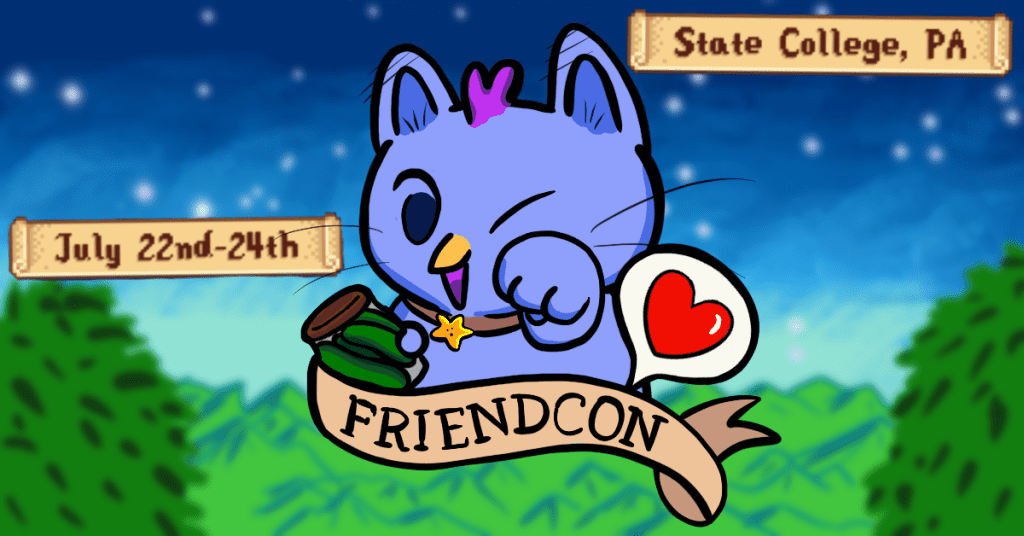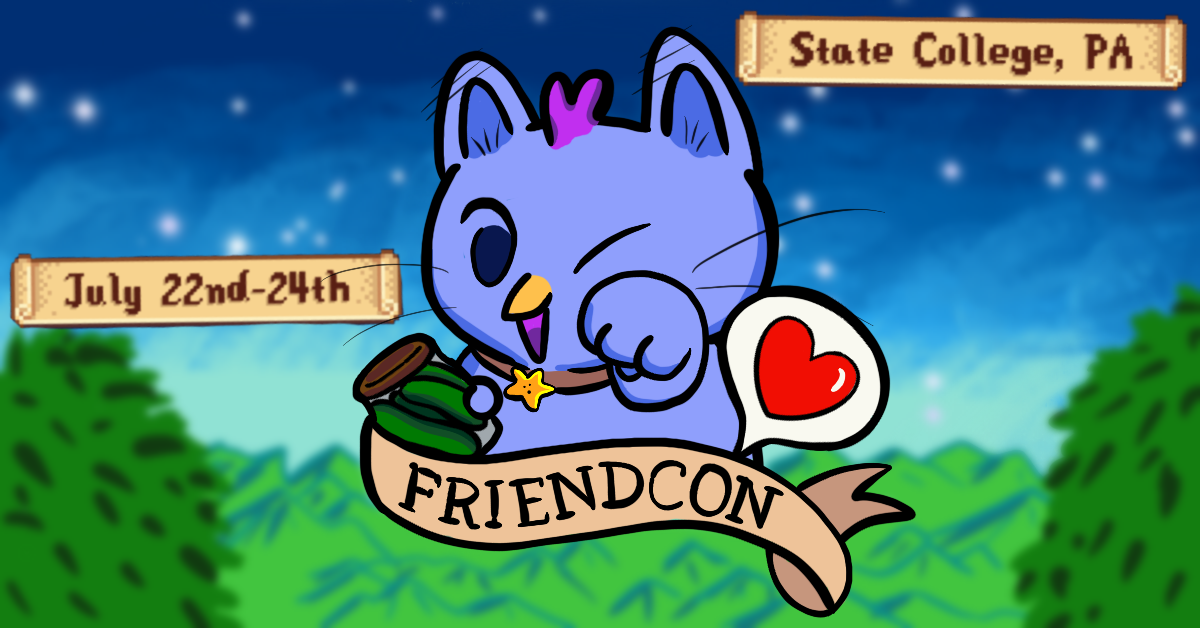 FriendCon 2022 dates are out! 
You read that right! FriendCon 2022 will officially be July 22 – 24th at the Hyatt Place in State College, PA.
This year, we'll be traveling to the picturesque area known as FriendCon Valley, a rural haven for friends and friends alike. Everyone is comfortable in their cozy homes, tending to their small gardens, and spending their days lazing by the river. You may even hear whispers from townsfolk telling each other tall tales about the abandoned mine just outside of town.
The day-to-day calm was upended suddenly as ConglomoMart started buying up land all around the area.  Now, construction crews and consultants are traipsing through this once sleepy area, and they have their sights set on tearing down the old community center to build their regional store!
The town needs to come together to pay off the mortgage and fix up the Community Center in order to stave off ConglomoMart from turning FriendCon Valley into the area's largest strip mall!
Stay tuned for more details on hotel block information and events.
FriendCon 2022 COVID Procedures
As the latest COVID-19 wave moves through the country, we will continue to review our internal policies both now and as we get closer to July 22nd.  Staff will work to ensure that our convention is safe to hold. As we did last year, we plan on having procedures in place for everyone's safety. Please be on the lookout for updates.
FriendCon 2022 Event Submission
Want to run a game of DnD? How about a Codenames event? Or what about a cosplay contest? We want you to help us turn FriendCon into the best it can be! And that starts with having friend-run events. Help us give you the best weekend of the year and submit an event submission. If you are interested in running an event for this year's FriendCon, please complete the event submission form located on our website.
Help Make FriendCon 2022 the best it can be!
Don't have an event you want to run, but still want to help make Friendcon 2022 the best ever? We're always looking for help in the planning stages of the convention, and you can join us as a volunteer! From helping plan the event itself, to helping with our social media channels, we'll work with your unique skills to find your fit! For additional details, or to step up to the plate, email us at admin@friendcon.com.
Friends of FriendCon: We need volunteers to provide equipment!
It's no secret that FriendCon involves a lot of wires and glowing screens.  Well, that magic can't happen without your help!  If you have equipment that you can provide for this year's FriendCon (TVs, consoles, A/V devices, etc.), please let an admin know or email admin@friendcon.com.