What is
FriendCon is a cosplay, video game, and board game convention that is run, supplied, and made possible by friends. We are committed to maintaining a welcoming and friendly atmosphere while running both casual and competitive events.
All FriendCon attendees must be 21+ years of age.
See schedule
WE'VE GOT GAMES
Video! Board! Tabletop! Card! FriendCon focuses on games and the friendships and communities born around them.
WE'VE GOT PEOPLE
FriendCon started out as a small group of friends wanting to try their own hand at a convention, bringing together old friends, meeting new ones, and sharing and bringing the experiences from other conventions that we all love.
WE'VE GOT FUN
FriendCon has tournaments to ruin strengthen friendships, exhibitions to showcase new games and ideas, and an overall game encompassing all parts of the convention where attendees can earn points and glory!
COOL STUFF TO DO
Our
Events
Video Gaming
Battle it out in a variety of games, genres, consoles, and experiences. From old-school retro tournaments, to arcade and VR challenges, our gaming selection brings the heat.
Board Games
From the wide range of Monopoly spinoffs, to homebrew and in-house developed games, our tabletop gaming offers a wide selection of classics and indie hits.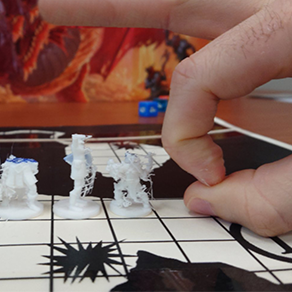 Tabletop and Role-Playing Games
Ready to roll for initiative? Various tabletop campaigns and minis are run throughout the event!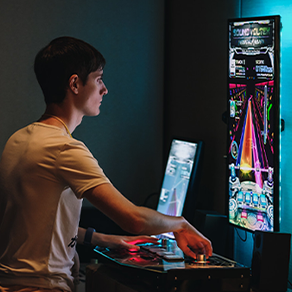 Cosplay, Arcade, and More!
Rhythm games, fighters, Flying Power Disc, cosplay contests, showcases, speedruns, and countless other attendee-run activities make FriendCon unique!
Hey! Don't be a chump!
Come to FriendCon!
Hustle Table
Got items you want to sell? Art you want to commission? Place your items here / some descriptions of your shop!
STATE COLLEGE
Hotel

and

room block

info
Room block information
FriendCon's roomblock is now live!
Reservations can be made by either calling Central Reservations at 1-888-492-8847 and referencing the group name in addition to the code G-FC21 or going online at https://statecollege.place.hyatt.com.
When booking online, type in group code G-FC21 to ensure that you receive the group discount under the "Corporate or Group Code" option from the drop-down menu (which is listed as the last one) beneath the dates.
The cutoff date for booking reservations is 8/20/2021.
Contacts
Venue Contact
Hyatt Place State College
219 W Beaver Ave, State College, PA 16801
(814) 862-9808
General InquiriesQuestions? Comments? Concerns?
Wish to be a sponsor?